AVOCA
Bed and Breakfast accommodation on Highway 511, in Ontario, Canada - right in the heart of Lanark County.
Within easy reach of Calabogie Peaks, Mount Pakenham, Lanark Village, Almonte, Carleton Place and Perth.
A modernized log farmhouse dating from the mid 1800s, situated on 145 acres of rolling fields and woodlands.
Private bathroom and sitting room for your personal use. Use our sun deck and verandah.
EILEEN and
MAURICE BROWN
Tel: (613) 259-2490
Fax: (613) 259-2456
AVOCA
avoca@mpbrown.net
Box 63
Lanark, Ontario
K0G 1K0
Canada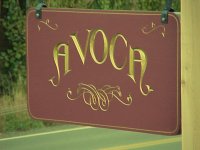 ---
Go to Fun Page........
View a Work in Progress: AVOCA GARDENS........
Click here for family connection!
Popup your Browser Information
Click to register your visit


"Welcome. Come again."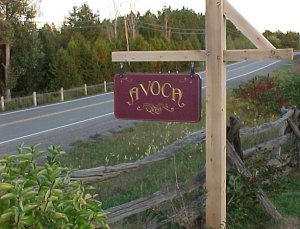 AVOCA
Quiet, comfortable accommodation, all year round. .... Take a peek
Stroll or ski on the nature trails.
Meet our friendly dogs and horses
ENJOY IRISH HOSPITALITY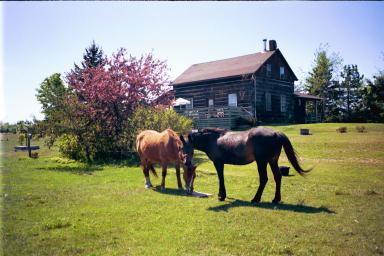 Highway Map:

...Lanark/Perth area...

...Weather Forecast (Ontario)...

Play a traditional tune:
The Maple Leaf Forever
Sweet Afton
Green Sleeves
The Londonderry Air
The Ould Orange Flute
Si Bheag
Hen Wlad fy Nhadau
Men of Harlech
Enniskillen
Cameron
Red Red Rose
Mountains of Mourne
The Fairy Queen


Play one of the classics:
Beethoven's Pastoral Symphony # 6
Beethoven's Violin Concerto Part 1
Part 2
Part 3
Vivaldi's Four Seasons
Wagner's Die Valkurie
The William Tell Overture

If you have a favourite in Midi format, e-mail it. If it fits, we'll add it.
Go to Local Lanark Landmarks